---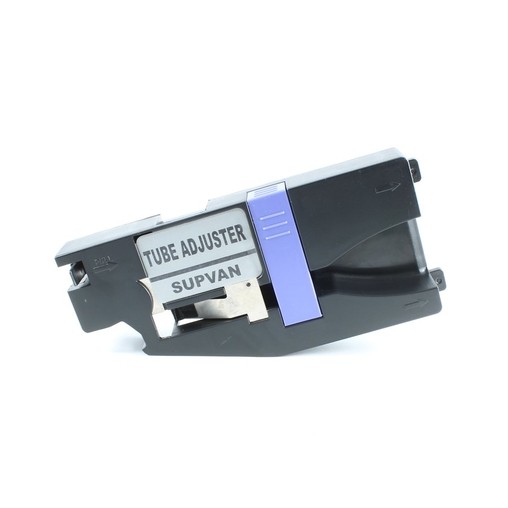 The tube guide is an essential accessory when printing tubes in tube printers. The adjuster holds the tubes in the correct position and at the same time cleans it during printing. New printer always come with a tube guide, but in case of loss or damage, a new one can be ordered.
TP-NB tube guidance is intended for TP80E and TP76E tube printers and all older versions of these models.
The guide also includes a cleaning kit, which must be changed regularly.
Cat. nr: TP-NB